About Sandra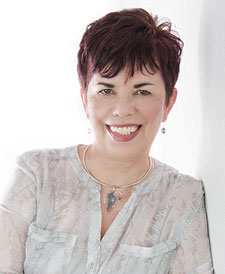 Sandra lives in the beautiful Blue Ridge Mountains of North Carolina. Most days, you can find her with her fingers on a keyboard, her mind in the world of her imagination. It's a land where romance and happy endings exist, a land where anything is possible.
A few highlights of Sandra's life she fondly recalls are jumping out of a plane, flying upside down in a stunt plane, and riding her Harley in the mountains of Southern California and along the coast of Maine.
Although those events in her life were great fun, nothing compares to the joy and satisfaction she gets from writing her stories.
Sandra is repped by Courtney Miller-Callihan, Handspun Literary, and is a member of Romance Writers of America.
View Sandra's Author Page on Amazon and stay up to date!